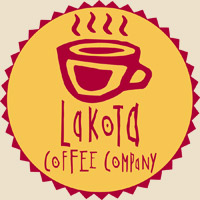 SULAWESI COFFEE

(ALSO KNOWN AS CELEBES COFFEE)
---
Sulawesi Coffee: This elegant coffee is known by two names. The South Pacific island of Sulawesi was formerly called Celebes and resides in the middle of the Malay Archipelago.
Toraja is a mountainous growing region near the center of the island and the source of the best and most widely available Sulawesian Coffee. You may come across the term "Kalossi", as in Celebes Kalossi. Kalossi denotes the large size of the bean.
Sulawesi can be thought of as Sumatra's cultured cousin. It has many of the same lovely characteristics, including full bodied smoothness, but features a more vibrant acidity. It truly is a beautiful coffee to look upon and is arguably one of the world's most unusual to drink!
---
NOTES FROM OUR GREEN COFFEE IMPORTER:
Sulawesian coffee is typical Indonesian, low acidity with full-bodied earthiness. This semi-washed to washed coffee is very similar to Sumatran coffee in cup profile.
The Dutch colonists called the island of Sulawesi-Celebes, and you will still sometimes hear people refer to the coffee or the island as Celebes.
If you like Sumatrans, consider giving Sulawesi a try as an origin.
---
PROFILE FOR SULAWESI COFFEE
Origin: Sulawesi
Geographic Coordinates: 5 00 S, 120 00 E
Population: 228,437,870
Cup Profile: Full Bodied, Low Acid, Earthy
Currency: Indonesian rupiah
Language: Bahasa Indonesia (official, modified form of Malay), English, Dutch, local dialects, the most widely spoken of which is Javanese
Botanical Varieties: Arabica
Growing Regions: Torajaland
Dry Processed: Dry Process (Some Indonesian semi-washed)
Altitude: Meters 800-1350
Introduced: Introduced by the Dutch in 17th Century.
Harvest Times: May-Nov
---