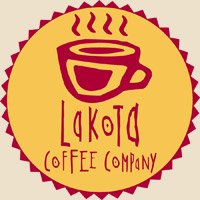 WHAT GUARANTEES THE BEST FLAVORED COFFEE AVAILABLE ANYWHERE?
---
IT BEGINS WITH THE MOST WONDERFUL MILD COFFEE BEANS AND.....
Flavored coffee finishes with the most tantalizing high-quality flavorings available!
---
I'm assuming that you're here because you adore dessert coffees,
you know, where the Hazelnut or Southern Pecan ever so delicately permeates a great aromatic cup of coffee?  Where a touch of cream and honey transforms the flavor of choice into a hot and creamy version of flavored coffee Haagen-Dazs?

Did you ever wonder what constitutes a great dessert coffee and how this amazing coffee is created?

Well, just let me tell you.... well, O.K., it isn't rocket science. Actually the "hands on method" is pretty darn simple, but like all the best of things, and similarly conveyed by the rest of this site, several key factors must be in place to have the heavenly experience described above.

1. These coffees begin with...big surprise, the best green mountain-grown coffee available, BUT, it must be a mild coffee such as Brazilian or Mexican.

2. The coffee must be brought to a nice medium roast, not too light or it will be a bit grassy and acidic, not too dark or it will become too powerful and eclipse the flavoring of choice.

3. Then, while still warm to the touch, the coffee beans are transferred to a sterile plastic container where the highest quality flavoring is poured evenly over the beans.

4. Then its shake and bake! The coffee beans are shaken vigorously until thoroughly coated. Because the beans are still warm, they soak up every delectable ounce of flavoring.

O.K. So like I said, it's not high tech, but after a number of different flavoring methods I have experimented with over the years, this produces the finest tasting coffee imaginable. After all, its more or less "home made" with old-fashioned loving attention to quality.
(well...ahem, at least, the way we make it here at Lakota Coffee Company!)

Now, assuming proper brewing, those scrumptious flavors will blend beautifully with the delicate aromatic quality of a mild high-grown coffee and, well, there you have it!

You have arrived... at Flavored Coffee Nirvana!
---
Now, if you haven't yet experienced dessert coffees and are just indulging your curiosity, after (hopefully) having read other pages of interest in this site, I would have to say that as a coffee snob in training, you would certainly be well advised to explore this delicious and rewarding category!


---
Listed below you will find a sampling of these wonderful dessert coffees offered by Lakota Coffee Company for your
drinking pleasure!
---

---
Lakota Coffee Roasting Company
Flavored Coffee Selections


BAVARIAN CHOCOLATE

A sweet, creamy, chocolate treat with delicate fruity overtones, reminiscent of the German Countryside.  Enjoy!

BAVARIAN CREME
Try this sweet, creamy, caramel treat with fruity overtones, reminiscent of the German countryside. It's practically a dessert in a cup!
CHOCOLATE MACADAMIA NUT
A mild, sweet and chocolaty coffee that features the distinct flavor of Macadamia Nuts. This coffee is a delicious treat anytime.
CHOCOLATE RASPBERRY
This awesome coffee features delicious, deep chocolate, highlighted with a delicate touch of raspberry. It makes a perfectly scrumptious after-dinner treat, a true dessert-in-a-cup!
CINNAMON HAZELNUT
Two traditional flavors unite to create a spicy, creamy cup that is delicious all year long, but especially nice during the holidays!
ENGLISH TOFFEE
Features the soft, warm, traditional flavor of butterscotch. Sit down with a cup and let the flavor envelop you! This is a dessert-in-a-cup treat, especially pleasing after-dinner.
FRENCH VANILLA
Features the soft, soothing, yummy flavor of vanilla. Makes a delicious cup after dinner or a great pick-me-up treat before a busy day.
GINGERBREAD
Savor the warm aroma and taste of the holidays with the perfect blend of ginger, cinnamon, allspice, and nutmeg.  (Holidays only or special order)

HAZELNUT
The sweet, buttery flavor of hazelnuts makes this best-selling coffee an exceptional taste-treat for any occasion; creamy and drinkable all day long.
HIGHLANDER GROGG
Smooth buttery flavors, spice, and a touch of Scottish brandy highlight this house-favorite flavored coffee.
HOLIDAY SPICE
Lakota's superb high-grown Brazilian coffee, perfectly flavored with cinnamon and nutmeg, make this a seasonal best-selling favorite in our flavored coffee line.  (Holidays only or special order)
IRISH CREME
This is one of our most popular flavored coffees. Recalling a taste of Baileys, Irish Crème makes a truly wonderful after-dinner selection.
MINT MOCHA
Here's another seasonal favorite for our flavored coffee lovers!  It's a peppermint patty in a cup and all the better with a touch of cream and honey.  Enjoy!  (Holidays only or special order)
PUMPKIN SPICE
A great seasonal coffee, blending traditional spices of cinnamon, nutmeg, ginger, cloves, and allspice.  If you weren't drinking a cup of this wonderful brew, you might as well be eating pumpkin pie on Thanksgiving Day!  (Holidays only or special order)
SNICKERDOODLE
A delectable infusion of sugar and cinnamon into our own wonderful, mild, high-grown Brazilian.  Try one of our best-selling, house made "cookies in a cup"!

SOUTHERN PECAN
Enjoy the traditional flavor of Pecans coupled with an outstanding mild, mountain- grown coffee from Brazil.   Southern Pecan continues to be a favorite among dessert coffee lovers.
FRENCH VANILLA-CHOCOLATE
Features the soft, soothing flavor of Vanilla, complimented by deep, rich chocolate! You'll have to try it to believe this dessert coffee lovers treat!  (By special order only!)

---
LAKOTA'S AMAZING GUARANTEE!
---

If you would like to give Lakota Coffee Company and Roasters a try, we will give you this solid, straightforward promise:
You will be absolutely amazed at the aroma, flavor, and body of your fresh roasted hand-flavored coffee selections.
You also have our no strings attached, no questions asked guarantee that it will be the very best or at least among the very best coffee that you have ever experienced or you get every penny back including shipping! You don't risk a dime. And don't even bother returning the coffee!
Consider it a gift for giving us a try.
What! Are we nuts?
No, it's just that we know what we have. Lakota Coffee Company's fresh roasted selections are in keeping with all of the exacting standards discussed in this site and we would sincerely like to share our experience of "Flavored Coffee Nirvana" with you!
With that in mind, we are willing to take all the risk and in turn, you get a selection of coffee that is second to none and a legitimate shot at "The Perfect Cup!"
Just click below on Lakota Home to place your order! Thanks and Enjoy!
---
LAKOTA HOME: Seriously Scrumptious Flavored Coffee Selections!


Thanks for visiting our Flavored Coffee page (Back to Top)


OR back to Specialty Coffee Advisor's HOME PAGE!