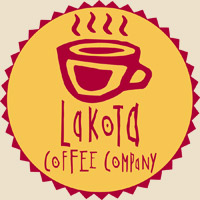 PAPUA NEW GUINEA COFFEE
---
Coffee from Papua New Guinea is mellow and aromatically complex with an apple wineyness that sets it apart from the earthier Sumatrans and Sulawesians.
It is medium bodied with moderate acidity and broad flavor. It's definitely one of the world's finest and a "must taste" in your journey through the Coffees of the World!
---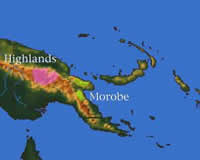 WHAT OUR IMPORTER SAYS:
Papua New Guinea coffees are a cup of funky wildness, like the island itself. These coffees have a bright and delicate acidity of a malic acid - apple wineyness that sets them apart from the other Southeast Asian Archipelago coffees of the earthier Sumatran and Sulawesian variety.
You might compare PNGs to brighter Javas, but there are distinct differences between the two cups. PNGs tend to come off as more delicate, refined, and lighter body than washed Javas.
PNG is most definitely a unique origin you must try, and is an excellent origin for certified organic coffee!
---
PROFILE FOR PAPUA NEW GUINEA COFFEE
Origin: PNG

Geographic Coordinates: 6 00 S, 147 00 E

Population: 5049055



Cup Profile: Medium Body, Wild and Bright

Currency: Kina

Language: 715 Indigenous Languages Ethnic Groups Melanesian, Papuan, Negrito, Micronesian, Polynesian Production: (millions lbs.) NA

Exports: (millions lbs.) NA

Botanical Varieties: Arusha, Bourbon, Blue Mountain, Typica, Caturra

Growing Regions: Highlands, Morobe

Altitude: Meters 1300-1900

Harvest Times: May-Aug


---